Jeffersontown, KY

Welcome to Citadel Roof your Jeffersontown, KY Roofing Contractor, where we value the peace of mind you strongly desire for your home and the protection for you and your family! We strive to provide the best experience when it comes to your roofing needs. We pride ourselves with delivering 100% customer satisfaction every time. When it comes to finding a roofing contractor in Jeffersontown, KY rest assured you are in the right place.

As a reliable and highly recommended roofing company, we want to help you answer that most important question: How do I know if I need a new roof?

The roof of you residence should always be checked. You should keep tabs of its state. The following are signs that you may need a new roof.

Your roof is between twenty and twenty five years old.
The shingles are excessively cracking, curling, or they are blistering.
There are many shingles that are missing and/are torn or damaged.
The roof is leaking in many places.
Getting a roof contractor to do your roof needs a little certainty and guarantee. You can ask the following to erase doubts regarding our services:

Ask us regarding our field of expertise. It will give you a hint whether we are really offering quality service to you.
Ask us regarding to our operation. We have the necessary permits and licenses to operate this vital business along with carrying insurance in case there are unforeseen incidents that may happen during our construction of your home.
And lastly, ask us with regards to the actual roofing constructions and the post-construction services and warranty. Citadel will explain to you in layman's terms how we will construct your roof, what materials are going to be used, and what services and warranties we offer in case leakages or damages happened to your roof within a time period after construction.
---
Roofing

Don't let just anyone complete your next roofing project. Call Citadel today if you desire security during your next project.

Siding

We complete more than roofs. Do you need new siding to project the walls of your most prized possession?

Windows

Tired of drafty windows? We have you covered. News windows not only help your utility bill they produce a higher resell value.
​The annual maintenance of your roof
Checking your roof should become an annual job and if you don't feel confident enough to know where to look then you should consult (insert company name here) and we will come and do the job for you. We can assure you that we are dependable! By choosing Citadel Roof your Jeffersontown, KY roofing contractor, you can be sure that whoever is sent to your residence will be a professional who knows exactly what to look for and can give you the best advice if any special work needs to take place. The perpetual beating of the sun, rain, wind, hail, snow and forming of ice puts pressure on any material or substance and your roof is by no means an exception to this rule. Our certified roofing experts can tell you whether you have adequate protection to ensure that your roof keeps up the work it is doing.
Powered by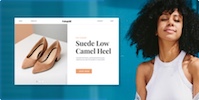 Create your own unique website with customizable templates.