Gutters
At Louisville Roofing services one of the primary causes of roof leaks and damage are caused by gutters that have not been attended to. A buildup of leaves and other debris creates water pools and dams that has nowhere else to go but down the siding of your home. In an ideal world we recommend cleaning out your gutters at least once a month in the fall and rainy season or once every 2 months the rest of the year.

Properly maintained gutters protect the foundation of your structure from soil erosion and prevent unsightly staining on the lower brick area of your home. Rotting of fascia boards, siding and trim can all be avoided with a little gutter TLC. At Louisville Roofing contractors we know how many hours and dollars you spend on your garden and it would be a shame to see the flower beds flooded due to gutters that are improperly cared for or are sloped in a way that results in the eroding your immaculate oasis. When taking care of your asset you are of course concerned with the general appeal of the home and well-tended gutters just add to that groomed look.





So take a leaf out of Phillips book or from his gutter if you will and call us now on

502-771-1001

to ensure that your gutters are correctly installed and are fulfilling their life's purpose. You can also reach us without moving from this page simply by providing your info in the contact form we have here and we will be sure to get back to you.
Powered by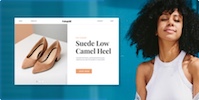 Create your own unique website with customizable templates.