How to book your guarantee against any weather in 5 mins or less. There is an age old saying that asks; why is a man like the weather? Because nothing can be done to change either one of them.

It seems that

unless we humans somehow master the workings of the universe, changing the weather is certainly not an option. But there is no reason to despair because using Louisville Roofing contractors will definitely change your ability to withstand any and all of the elements. There are many amazing experiences to be had on this planet but being dry and warm under a sturdy and solid roof while the weather wreaks havoc outside, must be one of them. Surely the reverse is equally true that a real source of misery has to be using buckets underneath a leaky roof on a cold and stormy night.

So if you, like the many hundreds of customers we have helped, prefer to stay snug and non-irrigated with a secure and sound covering over your head, then a logical choice would be to use Louisville Roofers. We service both residential and commercial properties and cover all your roofing needs from roof replacement to repair.

We encourage you to act now in order to book your free roofing inspection or to fix those small issues before they become something huge. You can be sure, that out there somewhere, someone is experiencing those leaky roof woes and Louisville Roofing Contractors would like to have the opportunity to prevent that from happening to you.
At Citadel Roof and Restoration we strive to provide the best experience you can when it comes to your roofing needs. We pride ourselves with delivering 100% customer satisfaction every time.

When it comes to finding a roofing contractor in Louisville, KY rest assured you are in the right place. Click below to learn more about our promise to you has the home owner.
---
Roofing

Learn why Citadel Roof and Restoration is the

premiere roofing contractor in the Louisville, KY area.

Siding

We just don't install new roofs. We also install new siding to protect the outside of your house. See why we are different.

Windows

Keep the drafts out and the cool air from escaping in the summer with new replacement windows.
Powered by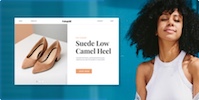 Create your own unique website with customizable templates.